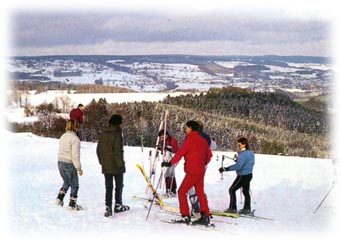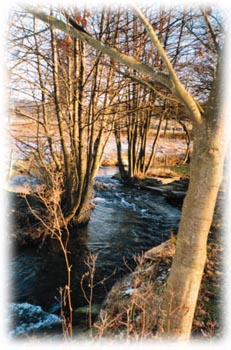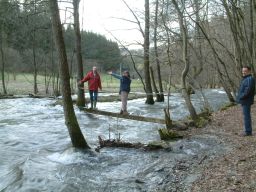 Bezienswaardigheden in de directe omgeving:
Mooie plaatsen:
La Roche,
Durbuy,
Malmedy,
vele typische Ardense dorpjes en panorama routes.
Sporten:
kayakken, fietsen, golfen, paardrijden, wandelen, deltavliegen, berg beklimmen en in de winterlanglaufen en skiŽn.
Natuurreservaten:
Hoge Venen,
Ninglinspo,
wandelen langs de oude spoorlijn Vielsalm-Lierneux,
wandelen in Lierneux.
Grotten:
Han,
Remouchamps,
Hotton.
Safariparken:
Aywaille,
Han,
La Roche.
Diverse
kastelen, abdijen en musea
.
chocoladefabriek en -museum
Pretpark/watervallen:
Plopsa Coo,
Watervallen van Coo,
Stuwdam van Robertville.
Vissen:
forelvisvijver op 500 m afstand
skipistes en langlaufroutes:
Baraque de Fraiture,
Wanne, is dicht,
de Monty, Lierneux.
SkieŽn in Wanne en Baraque de Fraiture
De beek langs het terrein,
the creek along our land
wandelen in de natuur, walking in the nature

Tourist information:
Lovely places:
La Roche, Durbuy, Malmedy. Many typical ardense? villages and panorama routes.
Sports to do:
kayak, bike!, play golf, ride a horse, walk, ?, mountain climbing.
Natuurreservaat:?
Caves to visit:
Han, Remouchamps, Hotton.
Safariparks:
Aywaille, Han, La Roche.
Many
Castles,
abbeys and
Musea
the famous waterfalls of Coo
Fishing:
at 900m, forel and salm!
Skipistes and langlaufplaces:
Vielsalm, Baraque de fraiture, Wanne, (Ski-and shoerenting available.)